"Keeping it Simple in Sunny Southern Spain"
Hey there, I'm glad you found this page, welcome.

I'm Ed Kirwan and enjoy a simple country lifestyle while not having to work long hours. Since I retired from shoeing horses, I fund my lifestyle with online marketing.

I'm self-employed most of my life, and have been successful with various business ventures, both off and online but it wasn't all plain sailing!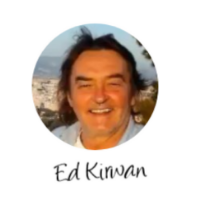 I've been in some bad situations while working towards my goals and at one point I was seriously in danger of being homeless… yes, really!

But since I have a positive outlook, I climbed back in the saddle and left that in the past. For over 10 years now, after finding out what works for me, I work just a few hours a day and bring in more income than I ever did before.

The key is to keep business as simple as possible.

Want to know how I do it and what I wish I knew before I started?

Email me if you'd like me to help you
ed@edkirwan.com