How to start a new online business from scratch and turn it into a 6 figure income in a year in your spare time.
Grab this guide to find out how stop working so hard and start building a targeted buyer list instead.
Your roadmap to building a 6-figure income using only 3 free tools.
How I create marketing material for my products and promotions and how you can too, starting today.
"This will show you how to build a fantastic income so you can enjoy a comfortable lifestyle."
The Simplest Way To Rank Videos on Page #1 and Increase Sales! I've been using this for years - UPDATED

If you have a burning question you want to ask, contact me using the links below.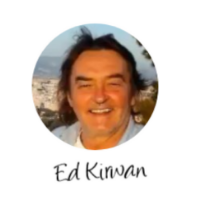 About Ed Kirwan (See How I Earn My Living!)
"Ex-Farrier Reveals What It Takes To Work From Home and EARN a Handsome Living Online Working Less Time Each Day Than It Takes To Shoe Two Horses"