Free marketing guides & email coaching ...
"My goal is to help you if you are looking to escape the drudgery of working for others or if you are stuck with what to do next. I'll give you simple marketing techniques and strategies to build a profitable online business that can lead to a handsome income and the freedom that comes with it."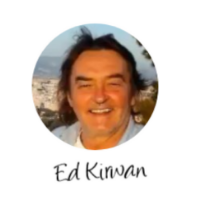 FREE Guides and Mini-Courses
"Ex-Farrier Reveals What It Takes To Work From Home and Earn a Full-Time Income, Working Part-Time.."
"REVEALED:The simplest way to rank videos on YouTube and Google almost at will - just remember KATUATS!"
" How to Build Your Audience for Free and Make a 6-figure Income as Quick as Humanly Possible - The Guide"

"Discover how 1 email to 300 subscribers = $3474 and another email to 80 subscribers = $9366."
"Twitter 4 Twits will show you the steps to build a responsive audience on Twitter."
"How to start a new online business from scratch and turn it into a 6 figure income in a year."
If you have a burning question you want to ask, contact me using my personal email below.
About Ed Kirwan (See How I Earn My Living!)
"Ex-Farrier Reveals What It Takes To Work From Home and EARN a Handsome Living Online Working Less Time Each Day Than It Takes To Shoe Two Horses"