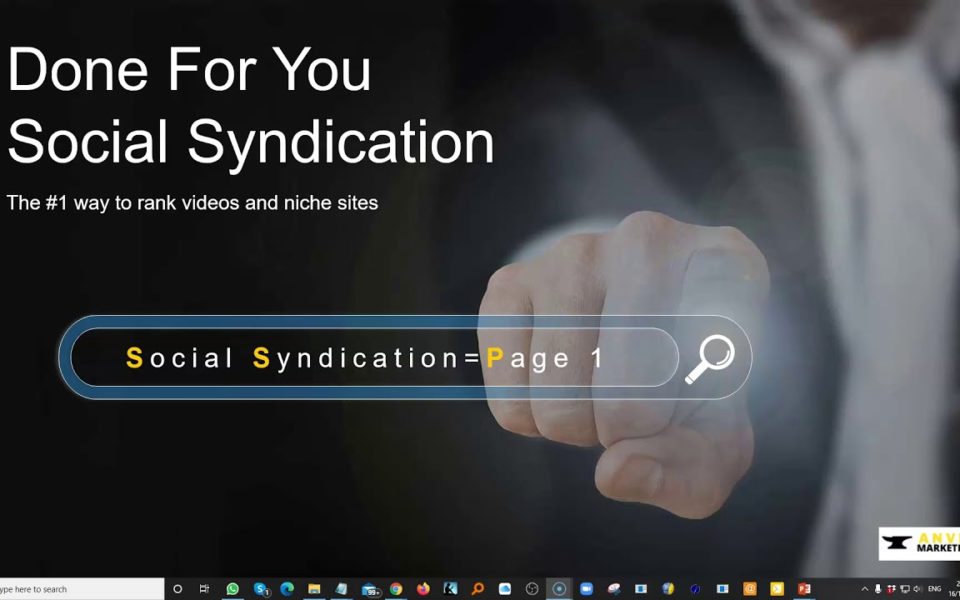 Done For You Social Syndication – Anvil Marketing
Social syndication is the number one way that all marketers use to rank their videos and niche sites.


Of course the problem comes with creating all the content and opening all the necessary social media accounts where post that content to give you those coveted backlinks. That is what will give you the page one rankings and that's why we introduced the done-for-you social syndication system so that you don't have to do all the hard work.

Simply, all you have to do, click here to pay for your service and submit the keywords and urls you want ranked then sit back wait watch for the results so get started and you'll be on your way to having all your content created and socially syndicated.